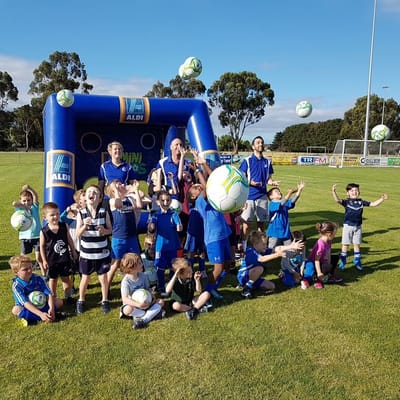 WELCOME TO THE 2022 SEASON
Here is what you need to know.
COMMUNICATION
Most of the communication will be via the Teamapp which is free to download at http://teamapp/app
Sign up for team app. You will be sent a confirmation email. You can download from the App Store for Apple devices or via the Google Play for android.
Log in and search for Traralgon Olympians SC and request access to group(s) that apply to you or your children. You can also request the club to manually add your email to receive email notifications.
Other information is available via our new website https://www.traralgonolympians.com so add this to your phone. All our contact information is here. Your registration, the fixtures, and ladders (when available) will also be all at this site. You can also follow our Facebook page at https://www.facebook.com/olympians.sc
SEASON COMMENCMENT
Juniors and Miniroos start the LVSL season on 30th April.
MINIROOS AND JUNIOR TRAINING
Commencing: Tuesday 1st March
Training times are
Tuesdays
times as follows:
U5s - 4.30-5.30pm
U7s - 5-6pm
U9s - 5-6pm
U11s - Tuesday 1st March will be 5-6pm. From 15th March, will be back to 4.30-5.30pm
U13s - 4.30-5.30pm
U15s - at this stage, we don't have the numbers or a coach for this age group
U17s - 6.30-8.00pm
What to bring: drink bottle, boots, shin pads
Sausage Sizzle after trainings! $2
Please direct all enquires to our Juniors email:
traralgon.olympians.jnrs@gmail.com
PLAYING GEAR
All teams - Bring a drink bottle to training and games
Juniors - Olympians training/playing Polo $35 (Available from Club) Required for up to U10 ages group
Royal blue soccer shorts and socks
Olympians Polos/Jackets/Hoodies/Beanies/Drink Bottles all available from Junior coordinator
NOTE: SHIN PADS are compulsory.
CODE OF CONDUCT
Anyone who is at our clubrooms or grounds is required to adhere to the Code of Conduct. You will have filled this in on registration. The club will be enforcing this through the year. So have a good year.
Please direct any enquiries to Belinda at
traralgon.olympians.jnrs@gmail.com
or visit our website
https://www.traralgonolympians.com
and follow us on our fb page Olympians SC for updates